Your One Card Tarot Reading For The Week Of March 8, 2021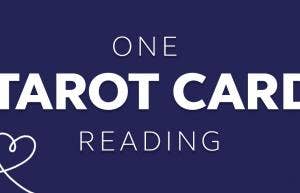 Your one card tarot reading is here with a forecast for all zodiac signs during the week of March 8-14, 2021.
From the look of it, the cards tell the tale of some pretty intense times coming up, for almost all of us.
We're headed towards a period of negativity, but it's not the kind of a downer that sticks; it's the kind that comes with impatience and intolerance.
Many of us, it seems, will be feeling short-tempered and, well, nasty.
RELATED: Your Tarot Horoscope For March 1-31, 2021, By Zodiac Sign
There will be some arguing coming up, but most of our tribulations will be due to someone else's issue; if that isn't frustrating enough, we're going to be the ones left to right the wrongs of the week. Expect much eye-rolling and shoulder shrugging.
This too shall pass, as they say, but while we're in it, there's also the hint: take care of your health, don't go nuts trying to dare fate. We all need to be responsible for what we eat and how much we allow ourselves to indulge.
Moderation in all things! Get on this boat now, or you'll find yourself drowning in a sea of health mistakes. This week's card reading has a major takeaway: You only have one life; live it as a healthy person.
Here is your zodiac sign's one card tarot reading for the week of March 8, 2021: Aries (March 21 – April 19): Ace of Cups
Prepare to look closely at someone you love, this week, Aries. It may be the time where you suddenly see how good a person is, how good they are to you – and it's as if you're seeing them for the first time.
The love in your life is a good one, and you need to feel gratitude for this blessing, as not everyone is able to attract to them such a loving and caring person.
Open your eyes and see the love that is right before you, it's as if you have your very own Angel, waiting to shower you in love and affection.
RELATED: Best Colors For Aries
The Ace of Cups is a beautiful card that always brings with it messages of love and happiness.
Expect your heart to swell with joy this week, and if there is someone who could use a couple of words of encouragement and inspiration – give it to them. You and your thoughts are well appreciated this week.
Taurus (April 20 – May 20): Five of Cups
If only you could get over the idea that the grass is always greener on the other side of the fence – especially considering that it's pretty dang good on your side.
You are spending too much time thinking about what you don't have, and you're not seeing the value of what you do have, right before your very eyes.
Your love life is working, and perhaps, this week, it seems a little boring to you, simply because something gigantic and dramatic hasn't happened.
Keep in mind that you don't always have to have a storybook romance playing out every day of your romantic life.
RELATED: Best Colors For Taurus Zodiac Signs
That's just how it is, Taurus, and though you can be a tried and true hopeless romantic, you need to get in touch with just how good things are right now, be in the moment.
Feel the gratitude, Taurus, as this week is going to be particularly loving and…stable. Stability doesn't have to mean boring!
Gemini (May 21 – June 20): Two of Pentacles
Why does it always end up being about decision-making, Gemini? Once again, you're at odds with a couple of choices you have at hand. Will it be this…or…that? What perplexes you this week is about money and your social life.
You have a chance to shine – perhaps you are good at cooking, or crafting? Don't be surprised if you are asked to help out at a social gathering, where you need to bring something that 'only you can create!' – You'll be both flattered and pressured, and that's where your big decision will come in: to go, or not to go – that is the question.
RELATED: Why Is Gemini So Powerful?
Don't deliberate over this too much, it's not that serious, and it should register to you as no big deal – you need to work on that decision-making skill of yours. Make this week the one where you don't let choices confuse you into long bouts of apathy.
Cancer (June 21 – July 22): Queen of Wands
It's almost typical for any Cancer to receive The Queen of Wands in an upright position, and that's because you Cancers are so majestic and practical. In this case, the Queen puts you in exactly the right place at the right time, this week.
Your decision-making is uncanny, and your help is exactly what someone in your life needs. You can see clearly where others cannot, and it is during this week that your insight will be put to the test.
RELATED: 4 Best Colors For Cancer Zodiac Signs
While you sometimes like to come across as the big, scary authority figure, those around you know that you're really just a marshmallow of kindness – but don't let that stop you from acting the role of authority; your smarts are needed this week, and you'll feel uplifted and fulfilled by the amount of love and guidance you'll be able to give.
Leo (July 23 – August 22): Five of Swords, reversed
What you're not in the mood for is exactly what you're going to get this week, Leo, and that means disappointment in terms of the home, plans for renovations, or rebuilding.
Keywords: zodiac
Published at Fri, 05 Mar 2021 03:02:08 +0000
Houston rapper Chucky Trill killed in highway shooting
Chucky Trill, the Houston rapper born Corey Detiege, has been killed in a highway shooting near Atlanta, police say.
Officers from Gwinnett County, Georgia responded to reports of a shooting on Interstate 85 around 3am Friday (March 5). They arrived at the scene to find Detiege in a parked vehicle, having been shot at least once.
The 33-year-old was taken to a local hospital where he died from his injuries.
Police are asking any eye-witnesses to come forward.
"We do not know or have a description of the suspect vehicle in this shooting and we don't know a motive at this time," Cpl. Collin Flynn of the Gwinnett County Police Department told WSB-TV Atlanta.
It is not yet known whether Detiege's death is connected to another fatal shooting which took place along a highway in the Atlanta area one hour earlier.
According to Boneafied Management, Chucky Trill had been in Atlanta for the NBA All-Star Game. In an Instagram post, Detiege's manager, Bone, paid tribute to the late emcee.
"I really don't know what to say right now. I'm so fucked up," he wrote.
"It shouldn't be this hard to be a rapper but it is these days. Something has to change".
View this post on Instagram
An up-and-coming rapper in the Houston scene, Chucky Trill had already collaborated with the likes of Lil KeKe, Propain, J-Dawg and Trapboy Freddy. He released one album in his career, 2018's 'Music For The Soul'.
Bone told The Houston Chronicle that Detiege had been working on two albums, 'Cartel Baby' and 'No Rumors', prior to his death.
The post Houston rapper Chucky Trill killed in highway shooting appeared first on NME | Music, Film, TV, Gaming & Pop Culture News.
Published at Mon, 08 Mar 2021 00:55:08 +0000
Published at Sat, 29 Feb 2020 04:17:03 +0000